Needham High School


Class Of 1973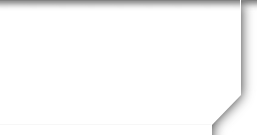 In Memory
Michele M. Amrich-(Hankins)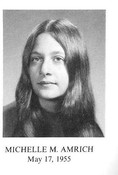 Michele M. Amrich-Hankins


HOLDEN — Michele M. Amrich-Hankins, 53, of 67 Bull Run, died Tuesday, October 7, 2008 in the Jewish Healthcare Center, Worcester, after a lengthy battle with thyroid cancer.

She leaves her husband of 18 years, Roger D. Hankins; a daughter, Anna M. Hankins of Holden; her father, Michael M. Amrich and his wife Gertrude E. (Thomas) Amrich of Sandwich; her twin brother, Michael M. Amrich Jr. of Franklin; two brothers, Mark P. Amrich of Tyngsboro and Martin J. Amrich of Reading, Pa.; a sister, MaryAnn Amrich of Raymond, Maine; and nephews and nieces. She was born in West Chicago, daughter of the late Mary G. (Menegus) Amrich, was raised in Needham, and lived in California before moving to Holden seven years ago.

Michele was a 1975 graduate of Needham High School, and a 1979 graduate of the University of Massachusetts-Amherst where she earned a bachelor of arts degree in English. She received her Teaching Credential from the University of California at Davis in 1988. Michele was a 8th grade teacher at St. Dominic's School in Benicia, Calif., where she was awarded teacher of the year.

She was an artist her entire life, primarily in painting and drawing. Her favorite subjects were her daughter, Anna, and the lush pine and oak trees in her backyard. In the past several years, Michele created finely detailed glazed ceramics with her husband, Roger. She had many favorite poets, authors and writers — her absolute favorites were Emily Dickinson and Shakespeare — and she shared that deep love of poetry and literature with her daughter. Since 2003, she regularly contributed to the online cancer support group, ThyCA, where she offered support and shared her experiences in fighting cancer. She was a member of St. Mary's Church in Jefferson.