Needham High School


Class Of 1973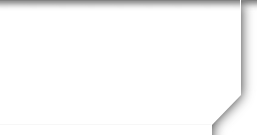 Message Forum
04/25/10 12:45 PM
#1

I don't dare list all the names of the members on the reunion committee in the event that I forget one, but I just want to thank you all for your hard work. The evening was perfect. The food was delicious, the music was great, the decorations were beautiful and the conversation was fun! Bob and I had the most wonderful time. It was fun to reconnect with high school friends and remember stress-free high school days. Thank you all very much.

Warmly, Judy and Bob Carter

PS I will treasure my beautiful reunion mug for a long time!
04/25/10 05:04 PM
#2

It was so great to have the opportunity to reconnect with everyone at the reunion. Kudos to the organizing committee and their hard work.
04/26/10 11:24 AM
#3

I would like to ante up my two cents worth too.

Thank you Lisa, Barb, Sandy, Donna and I know many others for putting on such a wonderful event. This was the most amazing display of turning something out of nothing since maybe the pilot of "Keeping up with the Kardashians".

And what a fun time!

It was great to catch up with everyone (including a couple of guys from the old 'hood), and to join in with a bunch of fellow 55 year olds getting their freak on to a truly outstanding performance from the band (loved that Santana was in their repertoire!). I daresay there was more dancing going on last Saturday night than… well… in all of our High School Dances combined. Naturally, we all look just a tad older (note the use of the word "tad"). But everyone looked so good that I swear you've all got a portrait in the attic that's aging in your stead.

For what it's worth, I also thought it was a great touch to include the display of our classmates that have matriculated into the great hereafter into the ballroom. It made it seem as though they were sharing in our reverie too.

Sure the food and all was nice. But thanks especially for bringing everyone together, the laughs, glad handing, hugs and stories.

See you at the 42nd (What is that anyway… the Linoleum Anniversary?)!
04/26/10 09:42 PM
#4

want to thank everybody that put that awesome party together arty thanks again
05/03/10 11:36 PM
#5

Click on reunion 2010 and you can see some. Also, www.light-magic.com had some pictures posted for purchase.
05/04/10 09:42 PM
#6

I am so disappointed I couldn't attend. It sounds like a great time. Just wanted to say hello. I hope that I will be able to fly out from Chicago the next time. Can't wait to see the pictures. Best wishes to everyone. love Elaine Sampson
11/07/13 01:58 PM
#7

Can some one post a list of all who attended?
11/14/13 05:43 PM
#8

Great pictures but got to admit I don't recognize some names and the faces have changed abit since 73. Wish I could have made it, looked like a good time.
09/24/22 12:59 PM
#9

Ok, just wondering who I'm going to see at the 50th reunion. I haven't gone to any of them so far but for some reason I'm into it this year. I hope I see a lot of you.
10/03/23 11:49 AM
#10

I would like to thank everyone for their hard work in putting this 50th reunion together last reunion there was hardly any dancing My sister and I made a list of songs that people may like to dance too I hope you can accommodate that including some line dances The last reunion my sister told me no one would dance till they played "I will survive I know we have our band playing therebut it would be fun yo be snkd to kick up your heels too Just putting it out there

thank you